More commonly known as a steamboat, a hot pot is an entire pot of ingredients simmered in boiling hot soup stock that originates from China. People usually go wild with their ingredients by adding in whatever ingredients of their preference and pair it up with their choice of condiments. Some commonplace ingredients being sliced meats, vegetables, processed fish balls and fishcakes, bean curds, so on and so forth. Since then, this relatively easy-to-prepare dish has been sold across restaurants and has caught the likings of many food enthusiasts.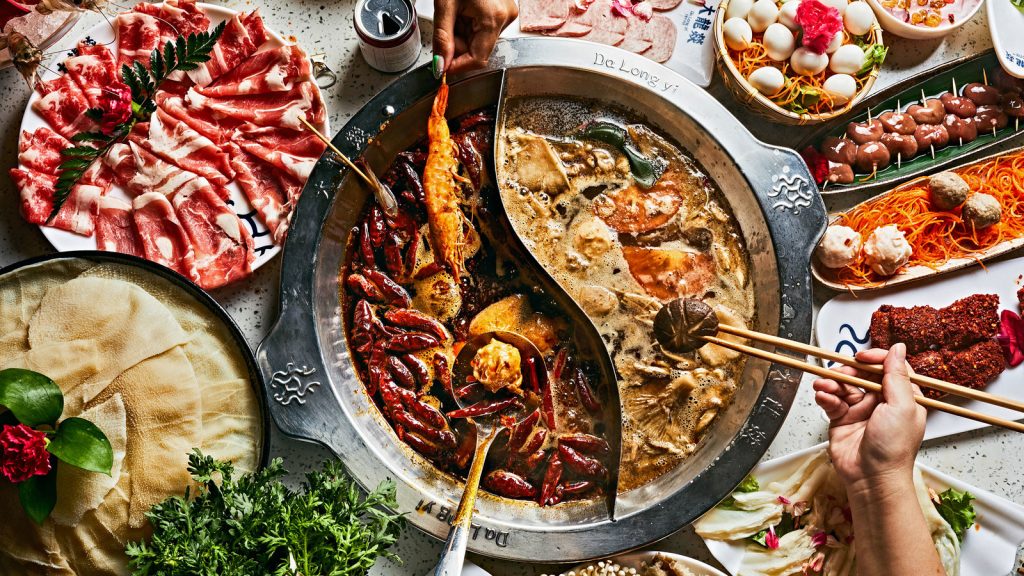 Though it can be easily prepared at home, it is mentioned by restaurant-goers that having a hot-pot dinner anywhere but home hits differently, probably because they have skipped the steps of assembling all the ingredients. One way to elevate your hot-pot dinner is by increasing the choices of ingredients, otherwise, you might as well not call it a hot-pot if there are only a few for you to pick from.
The state of affairs befalling the globe now nevertheless may not be the safest of decisions for you to go out and about. With that being said, you do not necessarily need to rely on restaurants to have your hot-pot cravings fixed. All you need are the basic equipment and adequate ingredients for you to organize a hot-pot party at home. You can now rely on fresh grocery delivery in kuala lumpur to purchase whatever fresh ingredients you wish to incorporate in your hot-pot without the need to leave the house.
Once you have assembled all the ingredients of your liking, you are now required to prepare the stock soup. Fret not if you have little to no cooking experiences because there are stock cubes you can purchase from the local supermarket. All you need to do is to boil up a pot full of water and add in the cubes and wait for it to melt evenly. There you have your pot of hot stock soup. The flavor is entirely up to your choice, whether you want it clear or spicy, the ball is in your court. If you are sharing it with your families where children are involved, you may consider getting a pot where it is separated into two portions; in that case, you may incorporate two different flavors of stock soup without having to sacrifice your liking for spice just to tolerate the taste buds of the children.
Bear in mind to have your pot of goodness cooked over slow fire when it is boiled rather than completely diminishing the fire to ensure the pot is hot at all times. Other than that, it is the same hotpot you can get in a restaurant but this time, you are having it in your comfort zone with your loved ones side by side.