Many youngsters see opportunities in pursuing tertiary education in the communication field despite the number of preconceived notions being set upon them thanks to the ignorance of society. This precise field of interest of which significance is constantly on the rise thus the effort undergraduates and graduates put into in order to pursue a career in the world of communication. In addition to that, communication does not limit its members to a specific job scope because it involves plenty of dimensions that require different skills and competencies. To put this into perspective, being a news anchor is nowhere similar to being a copywriter but are both placed under the huge umbrella of communication. Society may undervalue our contributions and efforts, yet in our absence, many parts of their lives can be prominently destroyed.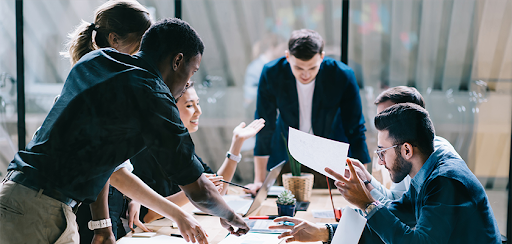 Considering the aspect of digital communication becoming increasingly mainstream across the globe, many communicators see possible field day to get themselves involved with digital marketing. Apart from that, there exist several distinct dimensions under digital marketing including but not limited to website designing, search engine optimization (SEO), copywriting, content writing, branding, commercial photography, and video production, so on and so forth depending on what is your holy grail.
Suppose you find the very sphere of digital marketing engrossing, this article aspires to enlighten you on the experiences you will obtain pursuing a career in a digital marketing agency.
Search Engine Optimization (SEO)
Many even those who happened to be digital geeks see this as strange to the ears, though sounded technical, it is the very practice of ameliorating the quality and quantity of website traffic, together with brand exposure via organic search engine results. Something we all cross paths with without prominent awareness.
While there are alternatives like Google Advertisements that demand payment from businesses in order to get them ranked on top of the search result and assisting them in standing out from their competitors, the process of SEO does not entail payment issued to Google, but the expert doing the task for you, yes.
SEO involves plenty of keyword research, identifying words of which are used most common when it comes to searching on a particular product or service. To visualize, when it comes to individuals who are in the midst of exploring job opportunities regarding the digital marketing field, what kind of words would most likely be placed on the search bar. Once these keywords are identified through attentive procedures, the team of experts would come up with articles as content, then insert these keywords alongside a hyperlink linked to your website; thus increasing your rank on google's search result. This involves skills and techniques along with hardwork and determination, and you may want to secure a position in local seo malaysia to apprehend how the magic works.
It widens up your perspective when it comes to search engines and search results combined. The results do not just exist there for the sake of existing, their ranking position has a lot to do with the keywords they incorporated when constructing the content. When keywords of which search volume is relatively are what mostly devised, the website will be rank lower thus poor visibility.
You Learn The Importance Of Keeping Up With Trends
You may perceive keeping track of trends as a personal choice because some people find trends fascinating to follow and some, on the other hand, prefer to stick to their own way of doing certain things. With that being said, as one pursuing a career in the sphere of digital marketing, it is advisable for you to be constantly up to date just in case you overlooked issues in which may be helpful for you to address in your content. Working in a digital marketing agency trains you to curate content that your audience finds interesting, not what is interesting to you. The reason being if you were to build a desirable following base, you may need to provide your audience with the resources and motives that will prompt them to following your movement. Suppose all you update in your platforms are just information with regards to your goods and services, viewers see no purpose in giving you the attention because it is as if you are solely valuing the need to generate profit, rather than creating resonance with your audience.
To stay up to date with the current trends, simply squeeze out some of your time to scroll through mainstream social media platforms like Facebook, Twitter, Instagram, TikTok, and so on to get first-hand information on recently transpired events. To put this into perspective, suppose you are part of the social media team in your digital marketing agency, you may want to pay close attention to significant events like Earth Day, and The Month Of Sexual Harassment, and curate content that relates to the said events. Other than that, you may also create content that contains your personal viewpoint regarding recent news to show that you are on par with what is going on.
You Learn To Be Creative
Being in the communication industry, in general, does not limit down your job scope because different clients demand different things to be done. In this very circumstance, you are to avail yourself of creativity to ensure what you did for your current client does not overlap with your previous ones. Being creative requires you to utilize your cognitive ability to generate ideas that are deemed extraordinary. Later on, you are to make these ideas workable enough to align with your clients' needs and demands.
Bottom Line
These are just the mere three experiences you will most likely acquire out of being employed by a digital marketing agency. Heads up to those who find this specialization interesting, this is a relatively fast-moving industry so do not anticipate sitting down the entire being committed to your task. You will often be asked to give your point of view on issues and participate in discussions.
For more articles, visit this website.