Keeping food ready can be a challenge if we don't have well-structured storage habits.
By doing it the right way, food, depending on its state, can last longer than normal. Pay close attention to these airtight containers tips so they work 100%.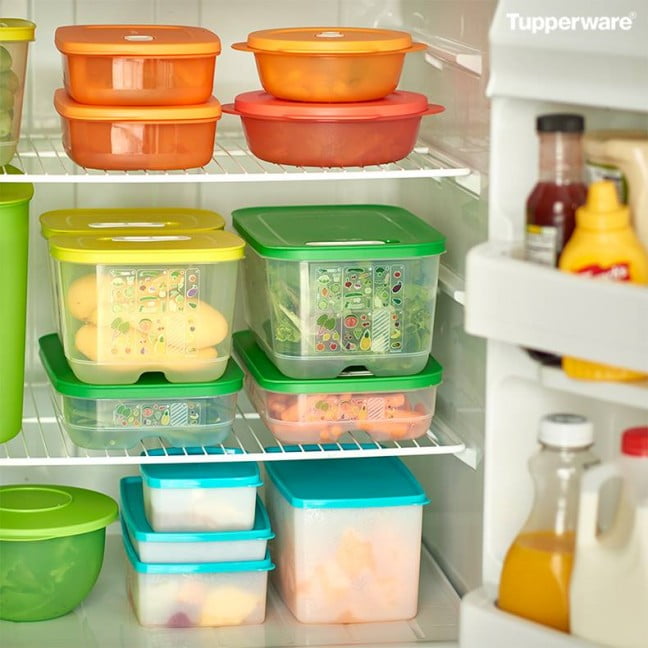 To preserve prepared food and make it last longer, it should be done according to the type of food.
Liquid: soups, sauces, consommé and others; It must be hermetically sealed, there are containers that preserve this type of food very well and do not allow contaminants to enter. You should always keep them in the refrigerator.
Canned: we love canned food, it is very practical and easy to use; however, storing canned food in its own can is awful, cans rust and chemicals can get into food; it is much better to put the food in airtight containers and keep it closed inside the refrigerator.
Packaged foods : sausages or vacuum meat; once opened, the remaining food should be stored in clear plastic and in the refrigerator, yes or yes.
Homemade food:
Very elaborate sauces: they must be consumed within 24 hours, as long as it is kept in the refrigerator.
Pasta, lentils, rice: they can be up to 5 days in the refrigerator and keep in good condition.
Fish, eggs and meat: they last a maximum of 2 days in the refrigerator, after this time it is better not to consume them.
It is very important to store food in the refrigerator once it is opened, cooked and at room temperature; Also consider storing food in the correct place in the refrigerator.
Keeping food in season saves time and money
If you want to preserve food in season and save time and money, it is very useful to use some preservation methods. When preserving food or prepared dishes we have two advantages: on the one hand, seasonal foods are cheaper and are at their optimum moment and on the other hand, if we cook larger quantities and keep them, then we will have our freshly cooked dishes, so very fast and as freshly made.
There are different preservation methods: dehydrating, fermenting, vacuum preserving, freezing and preserving in a water bath, which method to choose in each case? We do an analysis, from the oldest to the most modern:
Dehydrate
To dehydrate we have different methods, from drying in the sun directly to drying in an oven at a very low temperature and with the door open or drying in a dehydrator, either simple (with only temperature and timer) or more complete, which includes programs to optimize dehydration.
In any case, you should know that a totally dry food without any water content can remain in perfect condition for years, if it is in a well-sealed bag or airtight jar. The more moisture it contains, the more susceptible it is to microbial growth.
We can dehydrate all fresh vegetables (fruits, vegetables, mushrooms, herbs), meat and fish. We can also make raw vegan cooking preparations, which are perfect as snacks (fruit gummies, crackers, chips, bars) or also as desserts or main dishes (pizzas, rolls, cakes, Essene bread, cookies, etc.