Every drop of breastmilk is a priceless gift for a newborn. Following years of increased research and public education, an increasing number of people recognise the value of breastmilk, both for the unparalleled health benefits for mom and baby and the cost savings over formula feeding. With all of this wonderful knowledge about how valuable every drop of breastmilk is, seeing the breast leak may cause a mother to become concerned about losing these precious drops.
Mother's groups, breastfeeding essentials checklists, baby product stores, and friends and family can all recommend the best breastfeeding and baby products. However, the information provided about various product uses is not always the most beneficial. This brings us to the now-infamous silicone breast pump malaysia. These pumps can be an excellent addition to a breastfeeding toolkit, but it is important to understand what they are and how they work.
What is a silicone breast pump?
These pumps are classified with other manual, non-electric breast pumps. They have a full silicone one-piece body design. There are now several brands on the market that have a similar design. The silicone manual breast pump design is very similar to one of the first breast pumps invented and used. These pumps are simple to use, clean, and store, making them suitable for many mothers in a variety of situations and with varying needs.
This pump is frequently used to "catch milk that would otherwise have been lost in a nursing pad," and so on. This is a breast pump that uses suction to remove milk. This product employs suction to stimulate and remove milk. Other products are designed to simply collect breast milk from a letdown reflex; this is not one of them.
When to use a silicone breast pump:
Before latching a baby onto a very full or engorged breast.
To remove milk "to comfort" after or between breastfeeding sessions to relieve engorgement.
When separated from the baby and/or unable to use an electric breast pump, remove milk.
It is important to remember that, while milk is removed, the breast is not always efficiently emptying. If available, a baby or electric breast pump should be the first choice.
To remove milk from a breastfed baby in preparation for milk storage.
To remove milk from a mother's breast who has a full breast and a strong letdown reflex in order to help the baby manage milk flow better.
When not to use a silicone breast pump: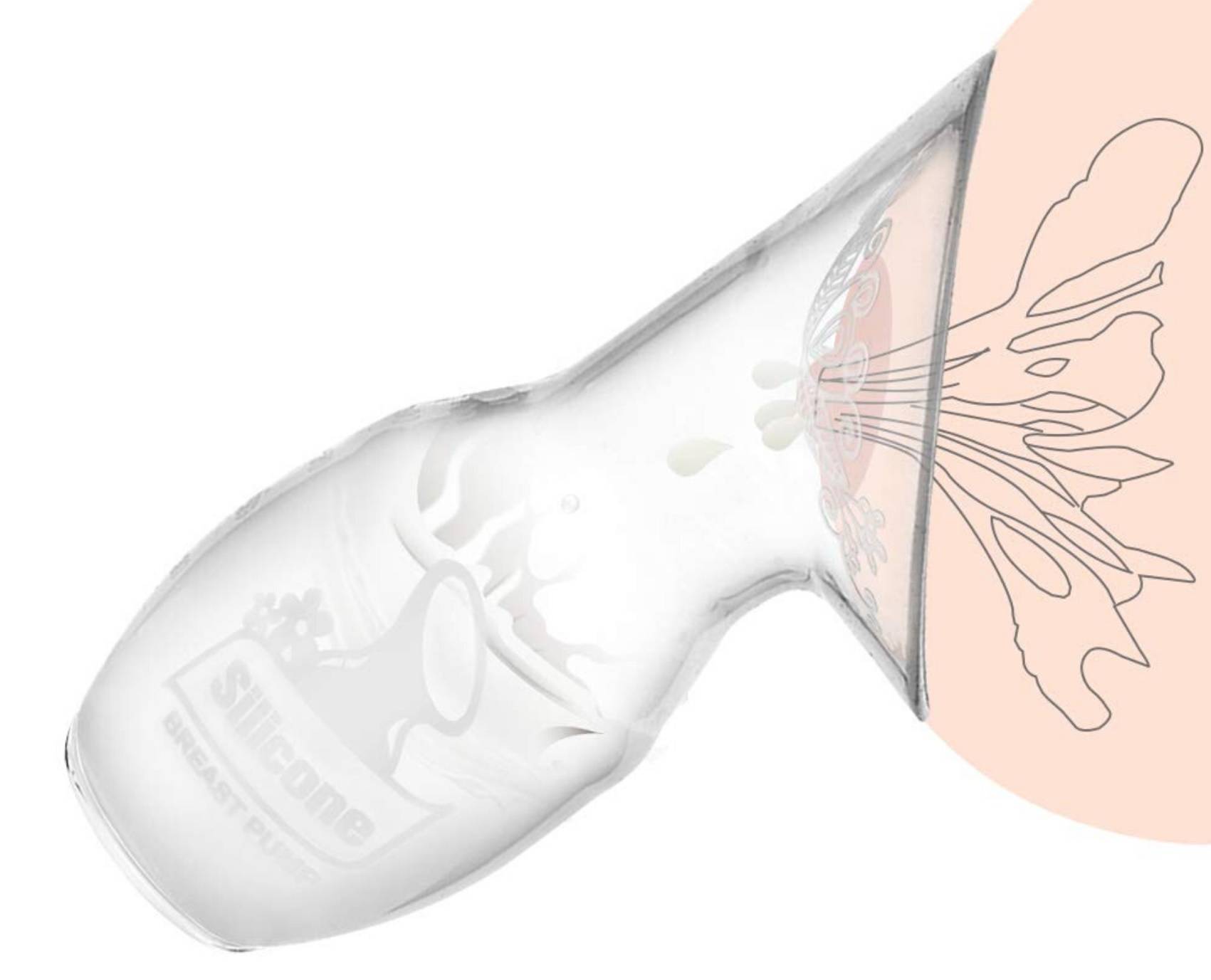 Manual silicone breast pumps are frequently used before the baby has had a chance to take in an appropriate volume. This milk is frequently "feeding the freezer" rather than the baby.
This can cause the baby to need to nurse more frequently throughout the day or even deprive the baby of an adequate milk volume in a 24-hour period.
It's critical for a baby to have a chance to nurse from each breast at each feed, especially in the first few weeks after birth. Allowing the baby "first dibs" before the pump can ensure that the baby receives enough milk.
A mother with a large storage capacity who has already determined with her pediatrician or lactation consultant that the baby receives an appropriate volume from one breast at each feeding session or needs to reduce the force of milk flow may be an exception to this rule.
For mothers who have an unwelcome oversupply.
When a baby is breastfeeding well, removing extra milk from the breasts may result in an oversupply of milk.