Mothers deserve to be pampered as well as the babies, especially during the pregnancy and the postpartum period. As a breastfeeding mother too, you should be taken care of by your spouse and family for your health, physical, and emotional well-being. To give you adequate treatment as an act of appreciation and love language, tell your husband about Lansinoh Malaysia because you deserve to get a nipple cream Malaysia and better-quality mother care products from Lansinoh.
Lansinoh Malaysia offers you a wide range of products that are skin-friendlier for breastfeeding mothers:
(i) New Organic Nipple Balm
New Organic Nipple Balm is made from plant-based products that help to cure dry nipples. Organic argan and coconut oils are infused in this New Organic Nipple Balm to help moisturize and soothe nipple soreness. At the same time, Lansinoh New Organic Balm is safe to use by breastfeeding mothers and babies as this balm contains no fragrance, colouring, and additives. Breastfeeding mothers who have sensitive skin should get this Lansinoh nipple balm too!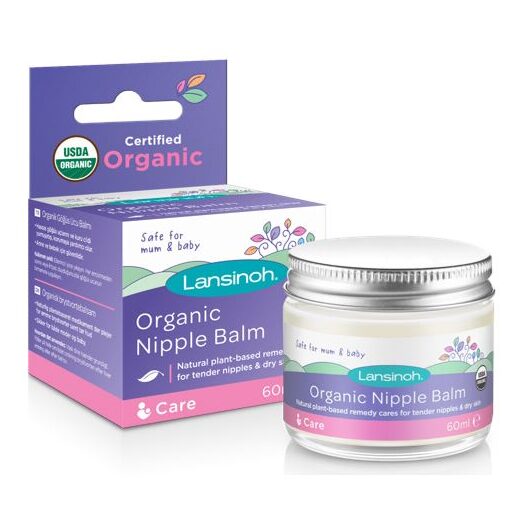 Product features of New Organic Nipple Balm:
100% USDA certified organic nipple balm
Safe for mum and baby – no need to wash off after applying this balm if you would like to breastfeed your baby
No additives, preservatives, Petroleum or Parabens
Animal cruelty-free
Hypoallergenic balm
(ii) Contact Nipple Shields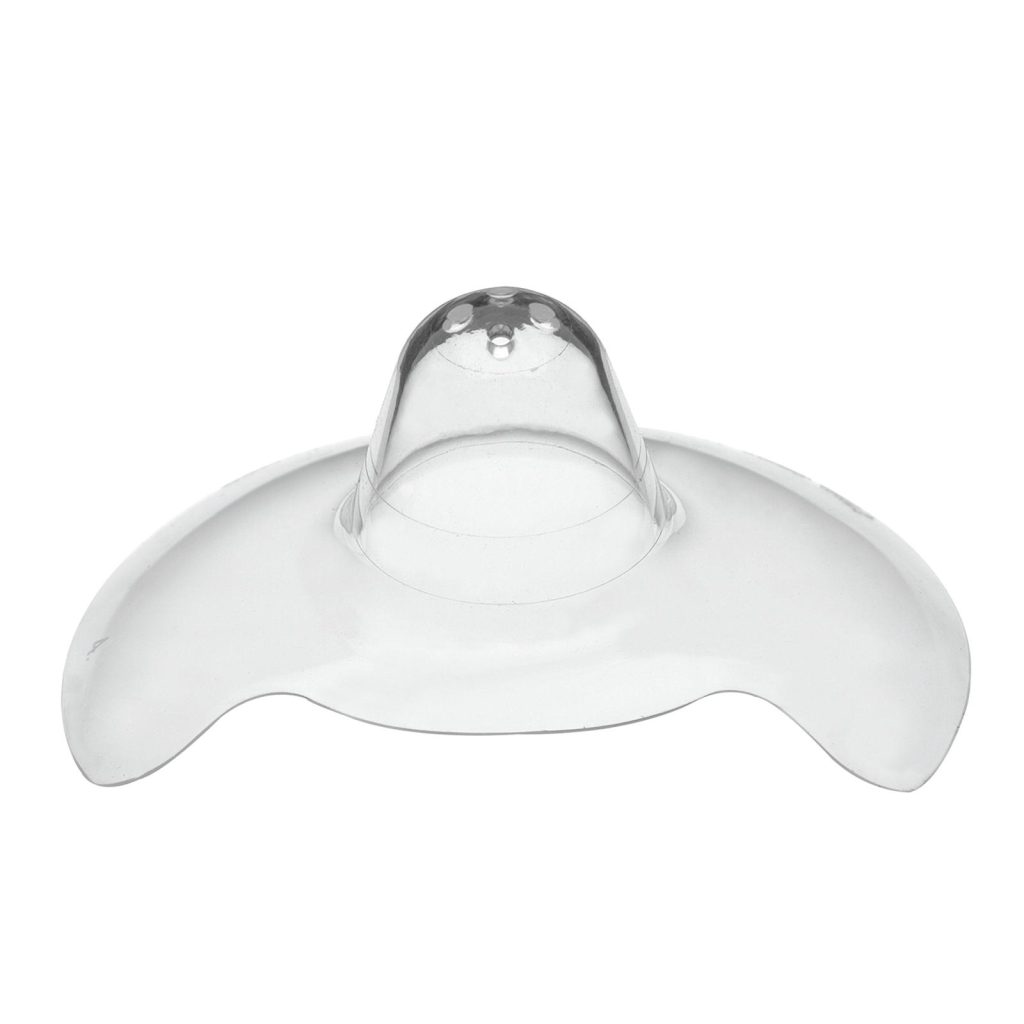 Lansinoh Contact Nipple Shields are made to ensure breastfeeding mothers have a comfortable breastfeeding experience. To have a comfortable breastfeeding experience, you can place a thin piece of silicone onto the nipples. The silicone will act as a protector of your nipples, and it helps the baby to target and feed easily from the breast. Contact Nipple Shields come with two different sizes. The first size is 20 mm, and the second size is 24 mm. The Contact Nipple Shields are also packed with a protective case. The protective case is provided to ensure the hygiene of the product before and after using it.
Product features of Contact Nipple Shields:
Ultra-thin, super soft, and flexible
100% silicone
BPA and BPS free
Advice: Breastfeeding mothers should seek professional advice before using Contact Nipple Shields.
(iii) Lansinoh Breastfeeding Pillow
One of the common problems that the mother and baby often face is that the baby is not latching on properly. As a mother, you might experience pain during and after breastfeeding and your baby does not seem to be satisfied after the breastfeeding process. If this problem occurs, it may be caused by the unwell attachment due to the wrong position during breastfeeding.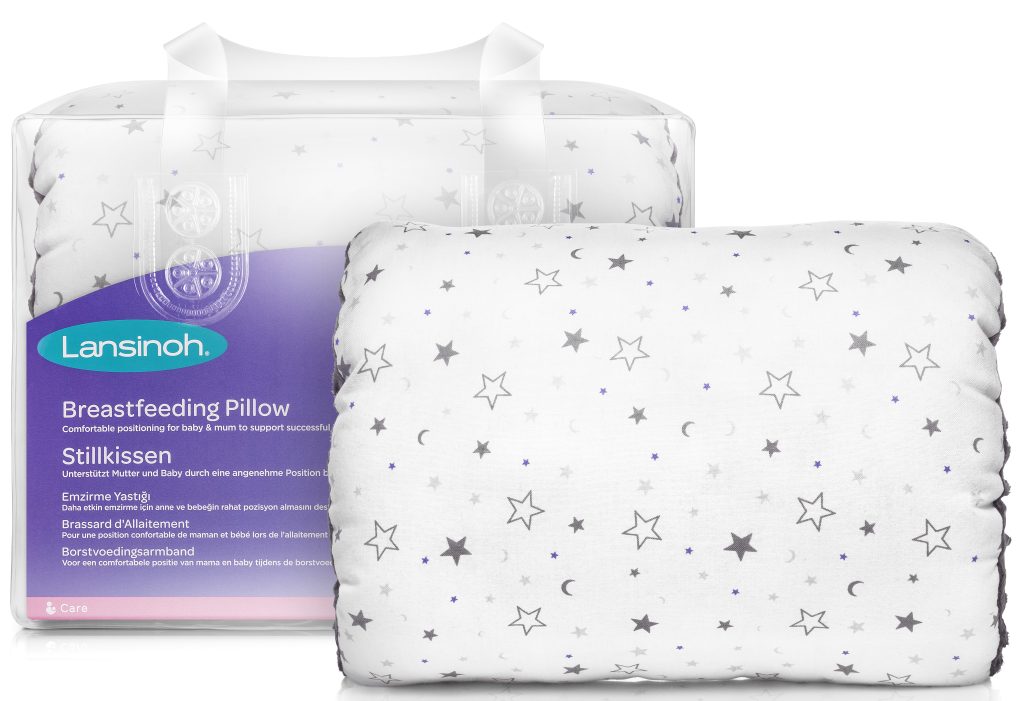 That is why Lansinoh designed the nursing pillow for the mothers out there to make sure the mothers and their babies have the less challenging experience during breastfeeding time. With Lansinoh Breastfeeding Pillow, it will assist your baby to have a good latch by supporting their neck and setting them in a good position. The mothers who purchase Lansinoh Breastfeeding Pillow say that they have comfortable breastfeeding sessions and less body pain. The severe neck pain, back pain, and sore feeling in the shoulders become less severe after using the Lansinoh Breastfeeding Pillow multiple times.
Product features of Lansinoh Breastfeeding Pillow:
Compact and portable – easy feeding at home or on the go
Perfect for after-c-section delivery
Designed by a breastfeeding mum
Machine washable on a 40-degree cycle
Comes with 1 pillow and 1 storage bag
(iv) Disposable Breast Pads with Blue Lock ™ Core
One of the unique mothercare products in Lansinoh is Disposable Breast Pads with Blue Lock ™ Core. The product is disposable breast pads that fit to all breast sizes. These disposable breast pads have good absorbency, and they ensure breasts remain dry and protected. These breast pads are designed with excellent durability that can support up to 20x the weight of breasts. Furthermore, these disposable products come with leak-proof coverage and a waterproof layer that protects the clothes. Any leakage could be avoided, and the two non-slip tapes will help to secure the breast pads.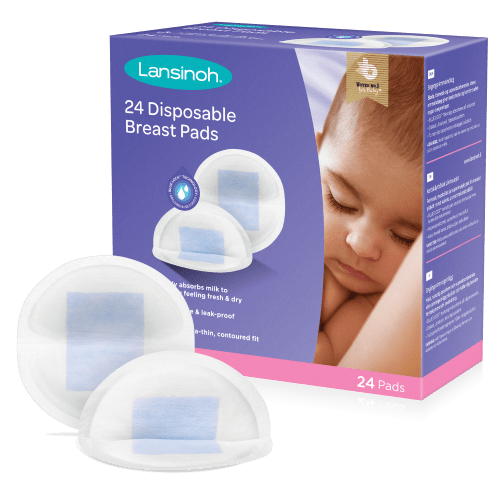 Product features of Disposable Breast Pads with Blue Lock ™ Core:
Built with super absorbent polymer
Super soft, breathable, stay-dry quilted lining
Fits all breast sizes
Naturally contoured design
Individually wrapped and disposable hygiene