There are two types of medicine that you can find in this world which are traditional medicine and conventional medicine or modern medicine. Both can be very helpful if used on the right amount and for the right disease or pain.
Today, let's talk about traditional Chinese medicine known as TCM. TCM is a sort of holistic, natural health care method that stretches back at least 2,500 years to the year 200 B.C. TCM is considered "holistic" and "natural" since it promotes the body's own healing mechanisms and considers all elements of a patient's life, rather than just a few evident indications or symptoms. Few things that are being used by TCM Kuala Lumpur include herbs, diet, acupuncture, cupping, and qigong to prevent or treat health problems.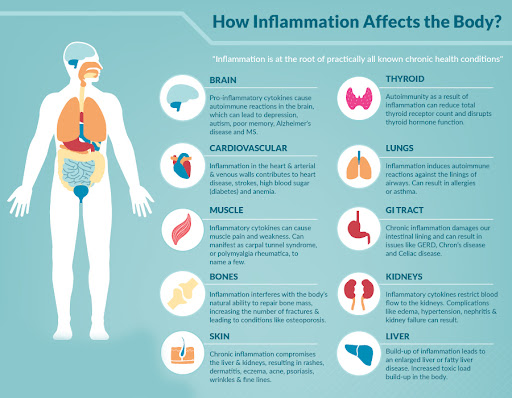 Aid to improve muscle strengths and flexibility
People will always do heavy or high impact exercises at the gym to get the best muscle strength and body flexibility but there are also other options that do not require maximum body movement to improve your strength. Traditionally Chinese Medicine will be able to do so as well. In fact, practicing tai chi on a regular basis delivers a vital cardiovascular workout, and only three months of practice may improve your balance, help you maintain or even increase your flexibility and agility, and raise total muscular strength. That is how TCM can be very helpful for your muscles and flexibility.
Reduce inflammation
Reducing inflammation in your body is critical since inflammation is the core cause of many diseases, including heart disease, diabetes, autoimmune disorders, and even cancer. With Traditional Chinese Medicine treatment such as herbal treatments, acupuncture, and acupressure, it can reduce inflammation and also the consequences that comes with it. During treatment, Chinese medicine can also assist you in discontinuing any lifestyle choices that are detrimental to your health and worsen inflammation, such as overeating, smoking cigarettes, or consuming excessive amounts of alcohol.
Improving quality of your sleep
Traditional Chinese medicine can help you get a better night's sleep. The average adult needs eight hours of high-quality sleep every night, and receiving sufficient sleep improves blood circulation, reduces anxiety, and boosts cognitive strength. It usually does not mess up your energy and sleeping schedule as modern medication does. For example, if you are having flu or cough the medication will usually make you feel sleepy and you might think that is not a big deal. But it actually is a big deal if you take the medication during the day and it will make you hard to fall asleep at night.
Lower body's stress response
TCM usually has more than one function and benefits. For example, acupressure is useful not only for liver health, but also for stress reduction. Acupressure is said to activate a critical spot on the hepatic channel meridian at the top of the foot that is associated with emotional trauma and negative "energies" such as resentment, bitterness, worry, anxiety, and melancholy. Releasing these unpleasant emotions can assist lessen the body's "fight-or-flight" reaction, which offers a variety of advantages including lower blood pressure, better sleep, greater energy, less muscular tension, and more.
Before consuming or practicing any traditional Chinese medicine, you should always check or consult with your doctors first to make sure that it will not give you any complications later in the future.