Fume hood is an essential modern laboratory part that is usually installed in chemical laboratories, manufacturing factories or at workplaces where the employees might face the high-risk exposure to the hazardous vapours and gas, dangerous acids by breathing them in. Fume hood is there to comply with employees' safety reasons which correlates to the alarming respiratory and physical diseases that Malaysian employers should consider to install at least a fume hood in their laboratories or at the workplaces.
In Malaysia, we have MyLab+, which is known as one of Malaysia's leading suppliers for brand new and innovative lab furnishing that is not only supplying the fume hoods to the workplaces such as science laboratories, manufacturing factories but also to the educational institutions such as universities and schools. Their fundamental focus is to supply lab furnishing that covers aesthetics, ergonomics and safety aspects. Now, let us introduce the fume hoods which are supplied excellently by MyLab+. In other words, to purchase fume hood in Malaysia, remember to opt for MyLab+.
1. ESCO Ducted Fumehood MONO
ESCO Ducted Fumehood MONO is designed with a tall rectangular-shaped fume hood. MyLab+'s ESCO Ducted Fumehood MONO is created to fill the space of your workplace with more flexibility in terms of space and dimension. Besides that, ESCO Ducted Fumehood MONO which you can purchase at MyLab+ is not only to be an enclosure ventilation to provide a safe environment but also bring an aesthetic value at your workplace.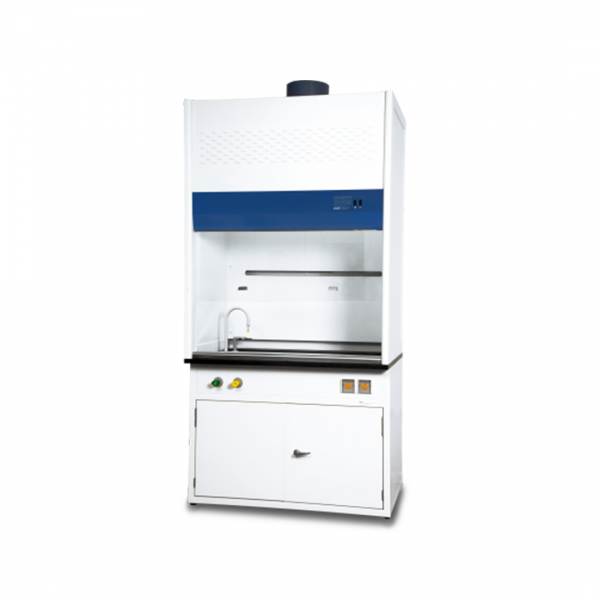 2. Method ASHRAE 110 Tested General Purpose Fumehood
In comparison to the ESCO Ducted Fumehood MONO, Method ASHRAE 110 Tested General Purpose Fumehood is created with a more spacious space that is protected by a big transparent shield. This second type of fume hood comes with two electric sockets to connect with different plugs at your convenience. Those features are located at the right side of the Method ASHRAE 110 Tested General Purpose Fumehood. Method ASHRAE 110 Tested General Purpose Fumehood also offers a shelf with small doors to store lab apparatus in. Thus, this fume hood offers not only its main ventilation function but also the aspect of neatness!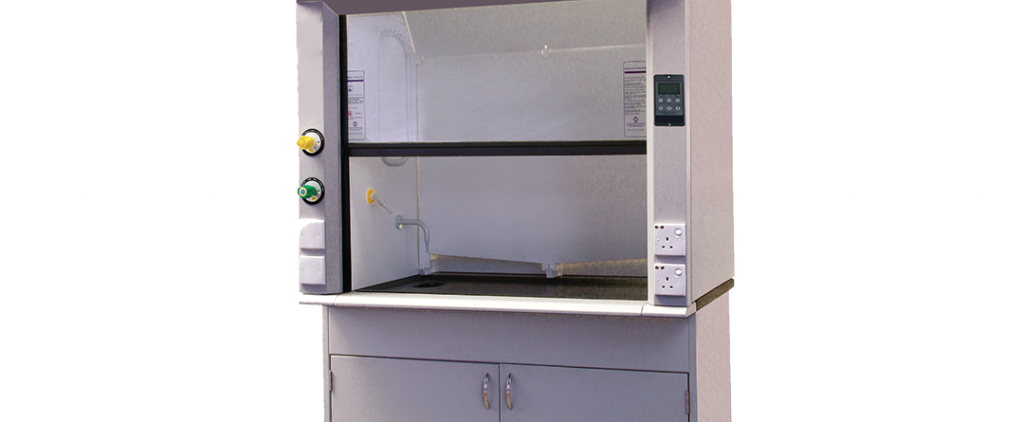 3. Method Hydrofluoric Acid Fumehood
Apart from ESCO Ducted Fumehood MONO and Method ASHRAE 110 Tested General Purpose Fumehood, MyLab+ supplies Method Hydrofluoric Acid Fumehood too. This fume hood specialises in combating hydrofluoric acid that emerges in the air. Hydrofluoric acid is one of the most deadly acids that must be conducted with careful safety measures. To avoid numbness and subconscious burn sensation at the workplace, you need to install this powerful Method Hydrofluoric Acid Fumehood for the employees' safety. This sturdy and robustly designed can be purchased at MyLab+.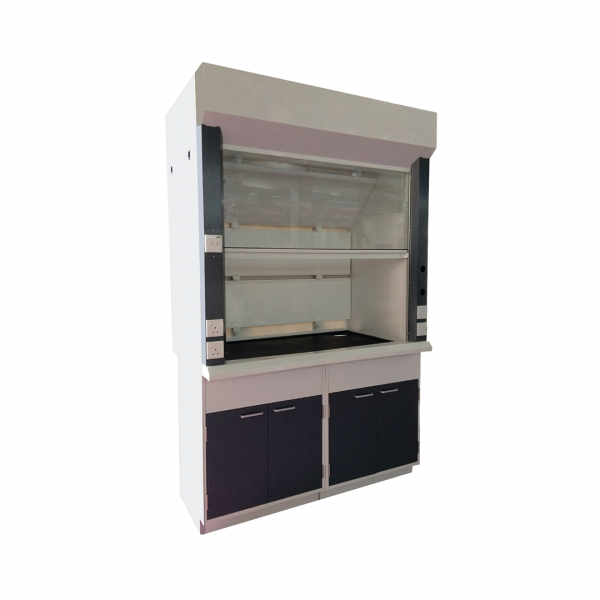 4. Method Perchloric Fumehood
If your business is handling explosive materials, we suggest you to consider purchasing Method Perchloric Fumehood at your workplace. Perchloric acid is listed as one of the most dangerous acids and this acid is highly-explosive in nature. My Lab+ is here to help you and to create a safer environment among your employees. Method Perchloric Fumehood at MyLab+ is designated to cater solely for omitting perchloric acid.
Healthy employees, happy employees! If you are interested to look at more MyLab+ fume hoods and install them at your workplaces, you can refer to MyLab+ official website https://mylab-plus.com/ .