Several additives are now added to the paints to improve the overall performance and quality of the paints. These are additives are added either by the engineers or chemical manufacturers to enhance the quality of the paint.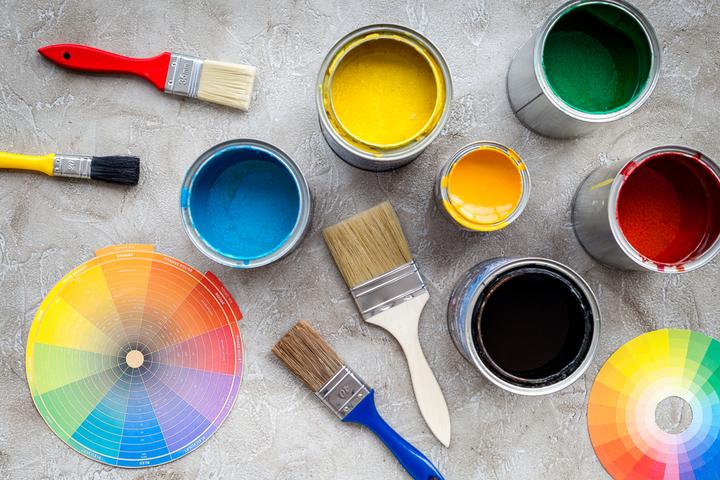 Some additives increase the flow capacity of the paint and are also used to level the properties of the paint without diluting it excessively. Modern paints are rapidly dying from the addition of cheap material. Therefore, additives are added to the paints which do not allow paints to flow across a surface and also do not allow the paint to leave brush marks on the surfaces of the walls.
Range of paint products, fine aggregates, granular powder, etc. Additives give a structured look thanks to their addition. Anti-foaming agents or defoamers are used to hide small imperfections of the walls and give an overall good look. Defoamers are used in the paint to well coat and hide unevenness of the wall.
There are some additives that are used to turn the new paints into an ever-lasting air freshener. These additives make the fragrance of the paint into a mind-soothing fragrance. Before the application of the paints, such additives are added to the paint for even distribution. It is especially useful for the maintenance of apartment buildings or rental houses that require little more than a new color.
Anti-settling agents are mixed in the paint to prevent the pigments from over dryness such as methylcellulose. These agents also prevent the precipitation of pigments or other finely divided solid particles during storage. It also maintains the correct viscosity of the coating formulation.
Anti-corrosion additives are added to the paint to prevent corrosion.
To prevent or delay the formation of insoluble crusts on the surface of paint containers Anti-skinning agents are added to the paint. It happens because of the polymerization or oxidation reactions in the paint containers.
Many additives can also help to improve the appearance, life, and flow of paint of the coating. These additives provide sufficient viscosity to properly apply the paint.
Antifouling additives prevent the growth of underwater organisms such as algae, mussels, etc, such as acrylic emulsion. A paint formulated from this composition is mainly used on underwater marine surfaces.
Paint additives for molds are the most important category of paint additives. In the wetter area that requires constant washing or cleaning from mold and algae, moldy additives can be superior.
Are you interested in online gambling? If yes, then click here.